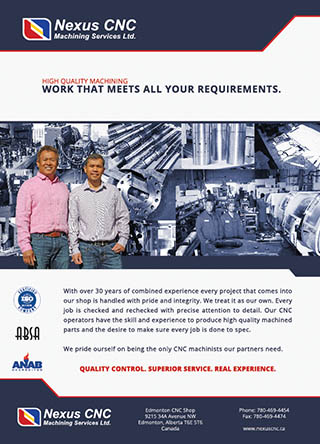 Nexus CNC in Inside Energy business magazine
With over 30 years of combined experience every project that comes into our shop is handled with pride and integrity. We treat it as our own. Every job is checked and rechecked with precise attentio to detal. Our machine operators have the skill and experience to produce quality machined parts and the desire to make sure every job is done to spec. We pride ourself on being the only CNC machinists our partners need.

See all of our machining services.